W
e were lucky. We had finally decided to accept Robert's invitation to visit him at his home(s) in Vejer de la Frontera in Andulusia, Spain. We had almost decided against it. (I'm not much of a traveler.)
Robert is Robert deVico, who worked for me a long time ago. You can read about that here. When he arrived in Los Angeles after leaving New York he got involved with set design, production design, art direction and worked making movies, videos, commercials. Here's his site.
Basically, he's been everywhere, done everything.
Now, he's taken up residence in Vejer, maybe for good, with his beautiful twin daughters: Califa and Caitanya. And it's not surprising that he would choose Vejer. He has an unerring eye for beauy - having scouted locations for movies, etc.
To say that Vejer is exceptionally picturesque doesn't do it justice. It's ridiculously beautiful. You don't have to take my word for it. Go to YouTube. Enter "Vejer de la Frontera." There seem to be dozens of videos and photo slideshows - some with godawful musical accompaniment - trying to convey the exotic ambiance, the stunning visuals.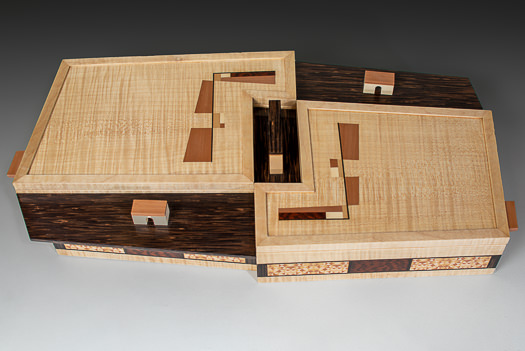 But even the ones that are well done don't do Vejer justice. Some nights, late, Karen and I would just wander through the steep, winding streets (many too narrow for cars) exploring cobblestone alleys veering off (up and down) at unlikely angles, with rootops sitting at odd elevations, wooden Moorish doors clad with iron, fanciful streetlights. Absolutely quiet save the laughter of patrons spilling out the front of a bar or restaurant, greeting us with casual smiles and "Hola!", parting as we passed through their conviviality back into the silence of the sleeping streets. We walked past fortress walls built in the thirteenth century - thick enough that there are remarkably well-furnished apartments
inside
the walls. We had a chance to visit one where you could go up onto the parapets to sit and gaze at stars and the enormous views of the surrounding countryside dotted with the lights. Like lounging at a tea table on the Great Wall, but looking out over Andalusia.
And, during the day, sunlight, shopping, bars, restaurants, good food, relaxed people at work or play, understandably proud of their immaculate village. Balmy breezes blowing in from the Mediterranean, a sign of warm weather, or, less likely, winds from the Atlantic, bringing the cold.
Vejer is quite a place!
But we didn't just stay in Vejer. Robert was bent on introducing us to his beloved Andulusia. We all agreed that we weren't interested in visiting the large cities like Seville or Granada. But we did take a walking tour of Cadiz to see the monumental trees at Alameda Apodaca and the weird topiary of Park Genoves. And, of course, took photos of the famous "sea wall" cats. We visited Cordoba and strolled through La Mezquita - which is indescribable, so I won't try - just look it up - lounged in the baths at night - which can be described as wonderfully comfortable and relaxing, which we really didn't expect. We had lunch at a sidewalk cafe in Tarifa - the southernmost tip of Europe - so close to Afica that you could plainly see the Atlas mountains across the Straits of Gibraltar. We visited Roman ruins in Bolonia, hiked a Roman aqueduct ouside Vejer, spent hours on the beach at Trafalgar lighthouse (where Nelson's dead washed up onto shore), sipped sherry at Jerez's BodegasTradicion (and toured their fantastic art gallery that includes works by 9 year old Pablo Picasso), made a frightening mountainside ascent to the caves of Pileta at Benojan to see Neolithic 30,000 year old art, and, of course, walked over the terrifying Puente Nuevo bridge at Ronda.
It was an extraordinary, once in a lifetime experience. Robert's hospitality was almost overwhelming - we stayed at his lovely apartment right in the middle of the Vejer's old town, next to the church, while he and his daughters stayed at his beachhouse. We became friends with Simin Nadjafi Hinrichs, an extravagantly talented horse trainer who gave us a private show with one of her horses - meet her
here
, where you can also catch a glimpse of Robert in her video gallery training his horse Buscador (to the strains of Riders in the Sun...)
All of it just before the pandemic. If we hadn't gone then, we probably would never have gone. Just plain lucky. And can't thank Robert enough.
So this box was inspired by that trip, though it really doesn't exactly look like anything I saw there. Just an impression, a bunch of feelings worked out in wood. As for its construction, the tilework pattern around the sides looks a bit like khatam, but it's really not. (Coincidentally, I have a game box that Robert purchased for me somewhere in the Middle East that's a fine example of khatam.)
I prefer the colors and texture of long grain to end grain. So the the techniques used are a combination of Japanese hakone and western inlay banding.
There's not much else to be said except that there are no right angle joints anywhere in the box.
So thank heaven for Pierre Vernier.